About The Project
Project Name: Grand Festival Condos
Location: Hwy 7 and Jane St
Developer: Menkes and QuadReal
Architect: IBI Group
Interior Designer: –
Status: Pre-construction
No. of buildings: 2
Storeys: 47 & 61
Building Type: Condominium
Total no. of units: 1200
VIP Launch Date: 2021
Estimated Occupancy Date: Q1 2025
Pricing: Register to Receive Pricing & Floor Plans upon Release!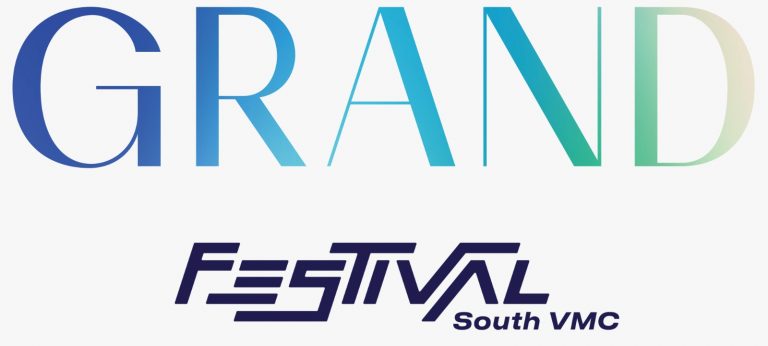 The spectacular second phase of Menkes' master-planned south VMC community has arrived: GRAND FESTIVAL CONDOS. Two iconic towers will join the development – making their mark on Vaughan's skyline.
Location & Transit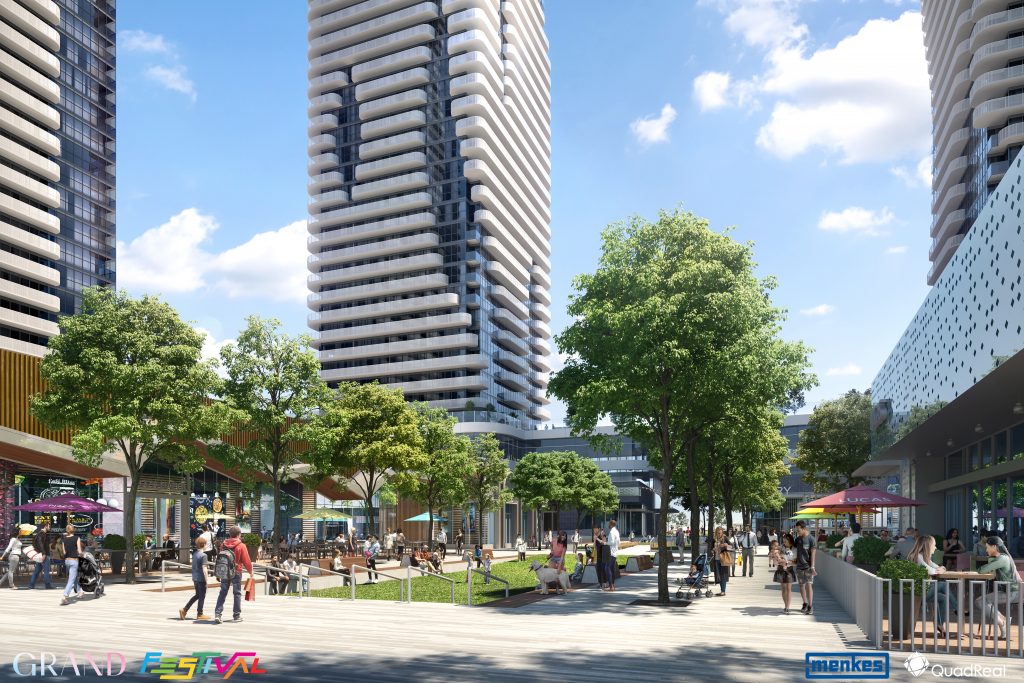 Vaughan is quickly transforming from a suburban municipality into a world-class city. Already leading the way in public transportation with the first subway station outside of Toronto, Vaughan is also forging ahead in medical science, environmental sustainability and STEM talent
Living at Festival means residents are within minutes of North America's award-winning rapid transit system and regional transit, connecting them to the entire GTA and beyond. The VMC Subway Station is designated by Metrolinx as a Mobility Hub, and is accessed by York Regional Transit (YRT), VIVA buses and ZUM transit.
Conveniently nearby:
Mackenzie Vaughan Hospital (Smart hospital)
VMC – Downtown Vaughan
VMC Mobility Hub
York University (3rd largest University in Canada)
Vaughan Mills Shopping Centre
Canadian Tires
Winners
PerSmart
Yorkdale Shopping Centre (#1 Highest sales per unit area in Canada)
Canada's Wonderland
Leading employers in Vaughan:
Deloitte
PWC
KPMG
GFL
Home Depot
Costco Wholesale
FedEx
Smart REIT
Mackenzie Health
UPS
RBC
Cardinal Health
Amenities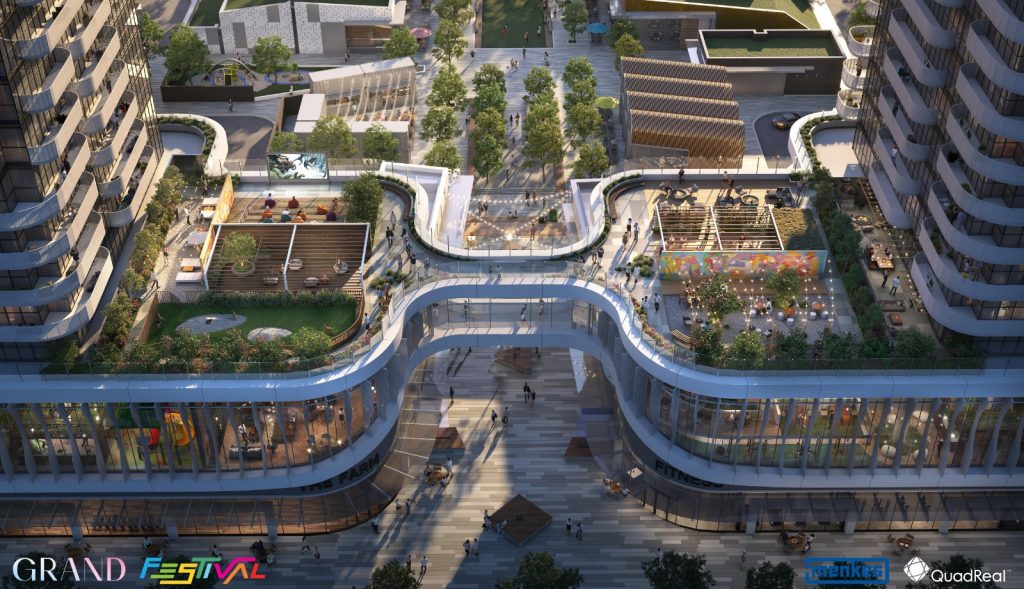 Grand Festival Condos will be providing its residents with unparalleled world-class amenities. Typically, condominium buildings will have a lobby, gym, and perhaps a party room. Grand Festival provides so much more than that – it offers residents a fully packaged lifestyle upgrade. Spread out over 70,000 square feet across the platform, these mega- amenities are like an entire mini-city. Designed like a giant pavilion, with some areas outdoors and others inside, these amenity spaces truly take leisure and fun to a whole new level. With all kinds of games, pools and water-themed play, party and hospitality areas, and arts and crafts areas, these amenities will appeal to residents of all ages.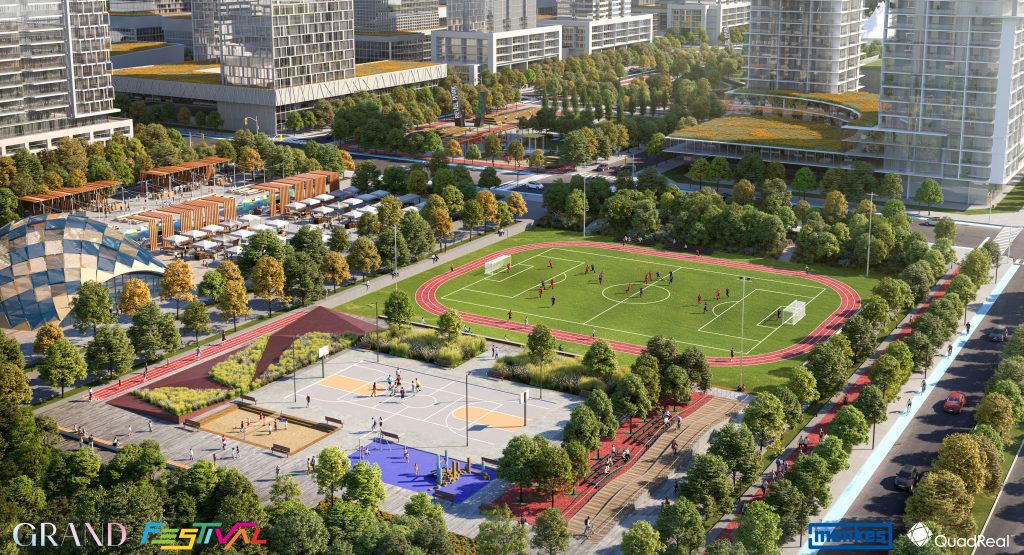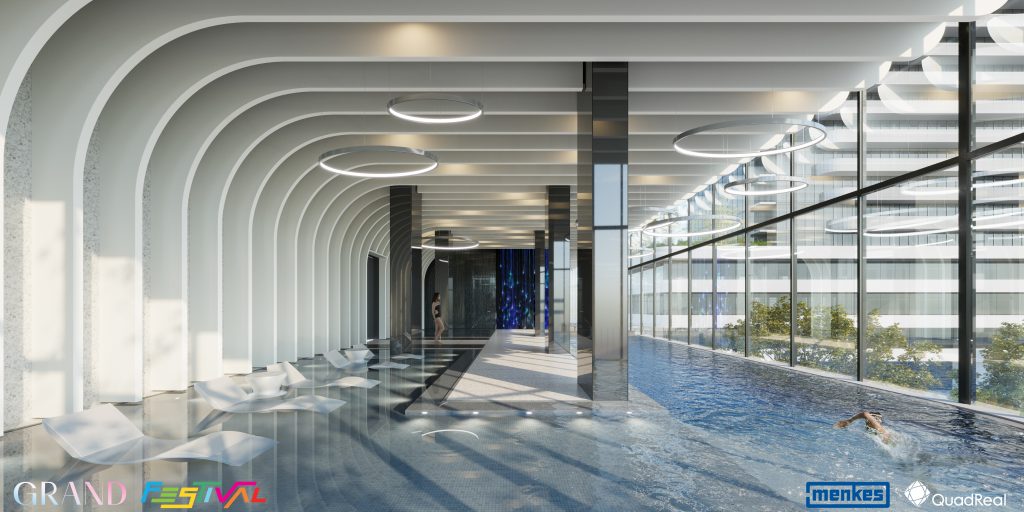 With more than 430,000 sq.ft. of retail space, Festival's indoor and outdoor amenities will include an amphitheatre, and car-free outdoor retail that leads to 45 acres of multi-use park and public space with covered pedestrian mews and sophisticated restaurants, shops and lifestyle services. The abundance of green space gives you ample areas to walk, cycle, and take in the fresh air and sights that nature has to offer.
Developer

Menkes is one of Canada's largest private developers, and one of the foremost builders of complex mixed-use developments. For more than 65 years, Menkes has built a stellar reputation creating innovative communities of exceptional quality. Elegant residences that exude character and charm; and exclusive luxury condominiums infused with stunning amenities; all set in prime locations. Menkes is committed to reshaping the landscape of Toronto, and is now taking its vision of creating communities and fostering employment to South VMC.

Headquartered in Vancouver, QuadReal Property Group is a global real estate investment, operating and development company. QuadReal manages the real estate and mortgage programs of British Columbia Investment Management Corporation (BCI), one of Canada's largest asset managers with a $153.4 billion portfolio.
Register Below to Receive Floorplans & Pricing First Upon Release: