About The Project
Project Name: Highway 7 & Jane Condos
Location: Jane St & Hwy 7, Vaughan, ON
Developer: Gold Park Homes
Architect: Graziani + Corazza Architects Inc.
Status: Pre-construction
No. of buildings: 2
Storeys: 40
Building Type: Condominium
Total no. of units: 417
VIP Launch Date: TBA
Estimated Occupancy Date: TBA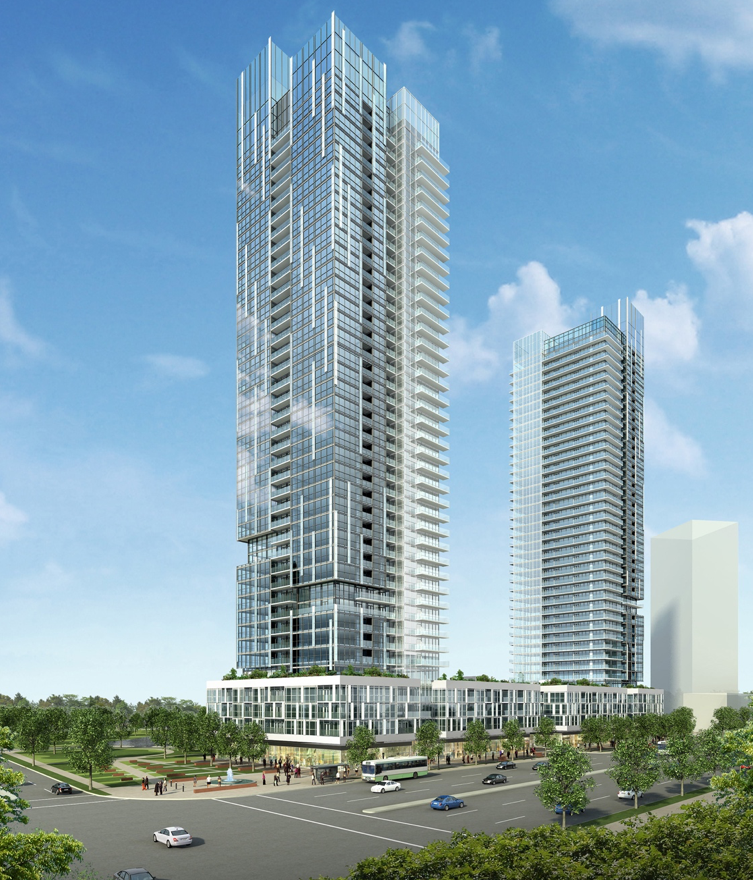 At the crossroads of  Jane St. and Highway 7 is a new highly-anticipated pre-construction development by Gold Park Homes. Highway 7 & Jane Condos consists of two condominium buildings at 40-storeys high providing a total of 417 units. Gold Park Homes have teamed up with Graziani + Corazza Architects for the stunning design of the building. Highway 7 & Jane Condos will heighten your way of living with many corporate offices, entertainment facilities, and restaurants in proximity. Last but not least, living directly on Highway 7 is a bonus for commuters who need to get around with ease.
DEVELOPER

Gold Park Homes firmly abides by its philosophy "Worth More." This philosophy is indicative of the amount of attention that goes into building each home. To Gold Park Homes, it's more than just a home; it's your future. Gold Park Homes boasts over 50 years of experience in the development industry, with 52 projects finished thus far. A developer centred around customer service; they have catered to approximately 6000 satisfied residents.
ARCHITECT

Graziana + Corazza Architects has transformed the Toronto architecture scene through their brilliant designs. Past projects are recognized as landmarks in Toronto, such as Aura, Residences of College Part 1, Carling + Preston, Lago, YC Condos, and Vita on the Lake. Graziani + Corazza prides itself on using sustainable materials in the design process that not only respects the needs of the present but also of the future. An architecture firm that goes above and beyond by providing additional services such as feasibility studies, building and fire code consulting, and computer animations.
AMENITIES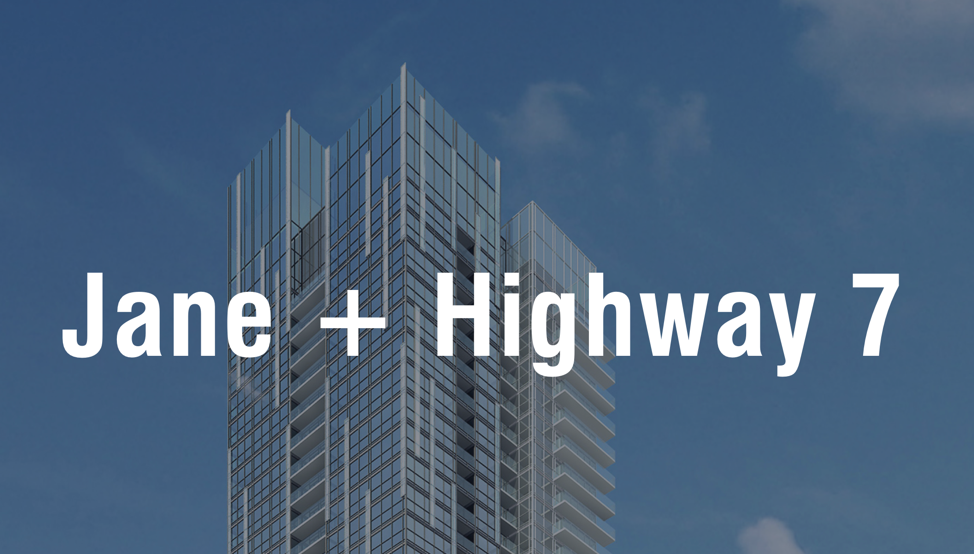 Highway 7 & Jane Condos consists of two high-rise condominium towers soaring 40 storeys high. The development will provide an outstanding 417 units and renderings depict the two buildings to be adjoined via a shared podium. The exterior of the building will modernize the surrounding neighbourhood of Vaughan. Masterfully designed by Graziani + Corazza Architects, the units have exterior terraces which overlook the city. Escaping to your patio for a fresh breath of air while enjoying the views never sounded better. Although the specific amenities are not yet known, Gold Park Homes is known for providing amenities that cater to the needs of each resident. Residents of Highway 7 & Jane Condos can expect nothing less than spectacular amenities.
LOCATION
The intersection of Jane and Highway 7 has ample to offer in terms of employment and recreation. Vaughan is home to many corporate offices, thus finding a job near home won't be difficult. Companies such as KPMG, Telodyne Optech, TCE Stone, Milestone Marble & Granite, Kohl & Frisch, and more are all nearby.
Life is nothing but entertaining when you live at Highway 7 & Jane Condos. A myriad of amenities surrounds you that will add a sparkle of fun to your lifestyle. Only a four-minute walk away is Dave & Buster's, where you can challenge your friends and family to riveting arcade games and dine at the sports bar. Only a seven-minute drive away is the Cineplex Cinemas Vaughan, where you can catch your favourite flicks on a Friday night. If you're hungry after the movie, not to fret because restaurants such as Earls Kitchen + Bar, Moxie's Grill & Bar, Jack Astor's Bar & Grill, Scaddabush Italian Kitchen & Bar, and Spoon & Fork are right outside the movie theatre. Your dining options are endless when you live at Highway 7 & Jane Condos.
For your shopping needs, Woodbridge Square is only a seven-minute drive away. Whether you're purchasing groceries or grabbing a bite to eat, Woodbridge Square has it all. Grab your groceries at the Nations Fresh Food supermarket and shop for furniture at Bella Cucina. In addition, a Scotiabank and many restaurants are nearby.
TRANSIT 
Ideally located at Vaughan's major intersection, Jane St & Highway 7 means you have bus stops right outside your doorstep! York Region Transit frequently runs through this neighbourhood, connecting you to where you need to go instantly. Vaughan Metropolitan Centre Station is only a four-minute walk away, which offers connections to Brampton Transit and York Region Transit. If you're heading downtown, jump onto the Yonge-University Line and reach Union Station in just 45 minutes. Highway 407 Station is also a two-minute drive away, which offers connections to GO Transit buses and York Region Transit.
If you're driving to get to your destination, it's just as easy since you're located on Highway 7. From Highway 7, you can then easily connect to other major motorways such as Highway 400 and Highway 407 which is just to your south.
Combining elegance with comfort in an effortless manner, Highway 7 & Jane Condos is calling your name!