About The Project
Project Name: Mobilio Condos
Location: Jane & Hwy 7
Developer: Menkes Developments Ltd. & QuadReal
Architect: Turner Fleischer Architects Inc.
Interior Designer: Design Agency
Status: Pre-construction
No. of buildings: 2
Storeys: 21 & 20
Building Type: Mixed Use Condominium & Townhomes
Total no. of units: 550
VIP Launch Date: Spring 2019
Estimated Occupancy Date: April 2022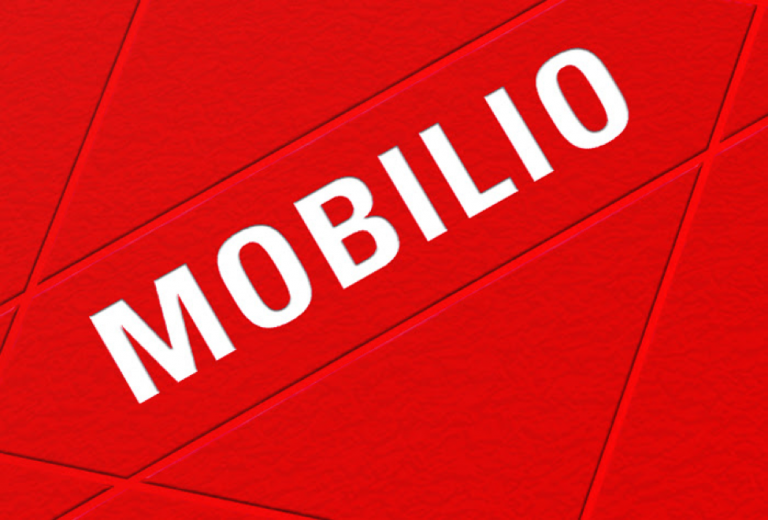 Mobilio Condos is a new pre-construction project by Menkes Developments and QuadReal estimated to launch spring of 2019 at Jane Street and Highway 7. Proposals include two towers designed by industry-leading Turner Fleischer Architects Inc., rising at 21 and 20 storeys high and housing a total of 550 units. Mobilio Condos is all about mobility, situated in the master-planned community of Vaughan Metropolitan Centre, residents are minutes away from the Vaughan Metropolitan Centre TTC Subway station, easily connecting them to nearby cities.
This is the height of connectivity!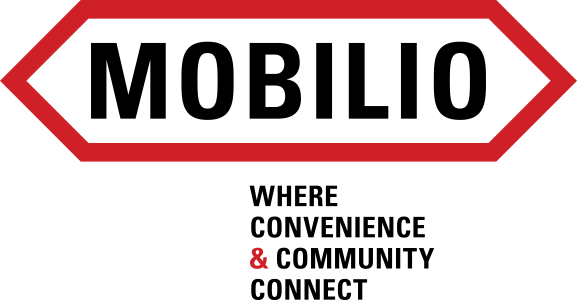 DEVELOPER

Menkes Developments Ltd was founded about 65 years ago by Murray Menkes, whose initial vision was to build single-family homes with uncompromising quality. Currently, Menkes Developments is family-operated and has expanded on the original vision by creating massive mixed-use communities. This is a developer built on the principles of family; currently managed by Murray's three sons and grandsons.
ARCHITECT

Turner Fleischer Architects Inc. is an innovative firm that paves the way for other firms in the industry to follow. Turner Fleischer is known for using cutting-edge technologies such as panoramic visualization, BIM Communication, Intelligent Content, and Digital Communication. Utilizing these technologies in their practices, Turner Fleischer promises unparalleled quality, unique designs, and an overall aesthetically-pleasing structure.
AMENITIES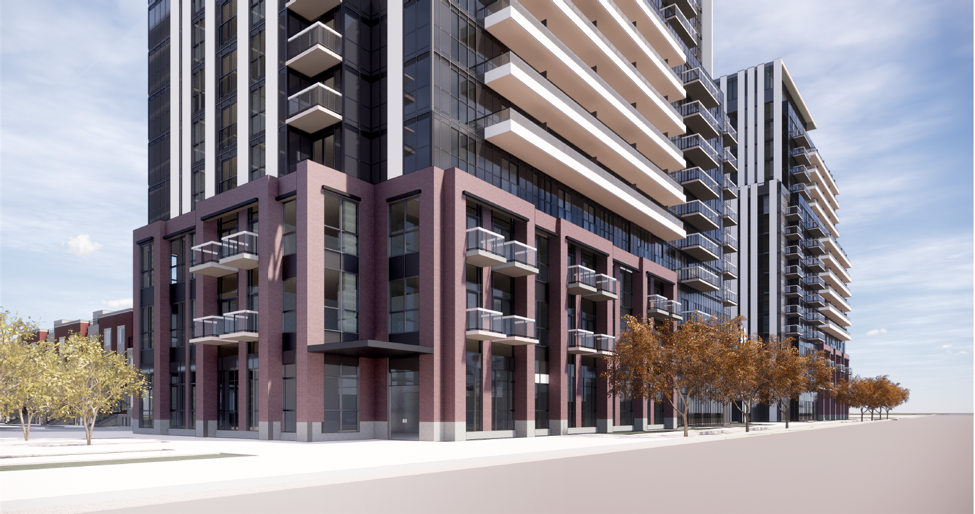 With Menkes Developments as the developer behind Mobilio Condos, the amenities will undoubtedly serve as the benchmark to which future developments in the area will try to meet.
Mobilio Condos consists of two high-rise buildings standing at 21 and 20 storeys high, with a total of 550 units. Although the specific amenities are not yet known, they will likely be as luxurious as Menkes' past developments, such as Four Seasons Hotel & Private Residences, Luxe Condominiums, and Spectrum Towers.
Past condominium developments by Menkes featured the following amenities:
Elegant lobby with enhanced security

Intimate fireplace lounge

Fitness centre

Stunning outdoor landscaped terrace

Pools

Entertainment lounges and party rooms

State-of-the-art theatre room

Billiards room

Kids rooms
Take a look at the breathtaking renderings below featuring amenities of Menkes' past developments:
See other condominiums by Menkes Developments: In.DE Condos, The LCBO Tower, 365 Church Condominiums.
VAUGHAN
"Vaughan was the fastest-growing municipality in Canada between 1996 and 2006, attaining a population growth rate of 80.2%".

-Statistics Canada
The City of Vaughan is gaining recognition as developers and architects recognize the significant untapped potential of this city. Mobilio Condos is only one of the many proposals for the master-planned Vaughan Metropolitan Centre, a community which will feature 1.5 million square feet of office space, 750,000 square feet of retail space, 12,000 residential units to house 25,000 people and 12,000 jobs. Proposed to be "the city's new downtown," the Vaughan Metropolitan Centre will offer countless benefits and amenities to Mobilio Condos residents and investors such as employment opportunities, facilitated transit, and state-of-the-art amenities.
See more pre-construction projects in Vaughan:
Transit City 4 & 5 by CentreCourt
The Nord West Expo 4 Condos by Cortel Group
CG Tower by Cortel Group
Charisma Condos by Greenpark Developments
VMC Condos by QuadReal
ENTERTAINMENT AT YOUR CONVENIENCE
Mobilio Condos is ideally embedded within a myriad of entertainment and dining facilities. Watching a movie at home or going out for dinner is comfortable, but Mobilio Condos isn't only about comfort – it's about excitement. Never a dull moment when you live at Mobilio Condos, where you're a short distance away from Dave & Busters, Vaughan Putting Edge and Bad Axe Throwing.
Imagine getting to eat, drink, play and watch sports in one place! Well, you can at Dave and Busters, a sports-bar with thrilling arcade games. Indulge in a variety of American style mouth-watering treats and hand-crafted cocktails while you play. Get in touch with your inner child by playing your favourite classic video games like Pop-A-Shot, Pac-Man, and Skee-Ball. Residents of Mobilio Condos are lucky to live so close to Ontario's most exciting entertainment facility.
Residents at Mobilio Condos have the opportunity to take a break from the ordinary hustle and bustle of life and visit Vaughan Putting Edge, an indoor miniature glow-in-the-dark golf course that's out of this world! Step into another universe and challenge your friends to an exciting game of golf surrounded by vibrant colours, shapes, and sounds.
Create the most cherished and unforgettable memories at Mobilio Condos, which is also in proximity to the world's largest axe throwing company, Bad Axe Throwing. Drop by for a walk-in, join a league, host private parties or team building exercises here!
Mobilio Condos' proximity to an elite mix of unique and stimulating entertainment options guarantee the lifestyle of its residents to be just as active and exciting.
TRANSIT
The name says it all – a play on words of "mobility." Menkes Developments has chosen the optimal location for connectivity across and outside of Vaughan. Strategically embedded at the intersection of Highway 7 and Jane Street, the new Vaughan Metropolitan Centre TTC Subway station is minutes away. From there, services from the Viva, York Region, and Zum transit systems connect you to Richmond Hill, Brampton, and Markham. Alternatively, take the Yonge-University Line down towards St George Station to connect to the Bloor-Danforth Line which extends from the west to east end of Toronto.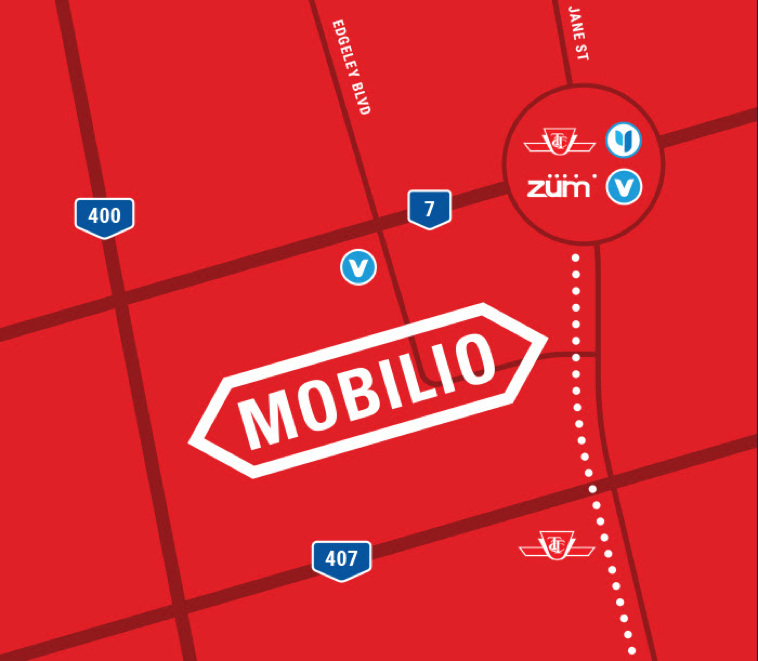 Living in Vaughan doesn't mean you can't commute downtown for work or school, the Vaughan Metropolitan Centre Subway station allows you to reach Union Station without having to switch lines. Sit back and enjoy the fast commute to downtown that not many people can experience.
Whether you're travelling near or far, student or professional, Mobilio Condos residents have endless options to get them to their destination. Located minutes away from the intersection of Highway 7 and Jane Street is the Highway 407 Bus Terminal which provides service to Hamilton, Richmond Hill, Markham, Pickering, Whitby, University of Guelph, Oshawa, and McMaster University.
Drivers can easily merge onto major motorways such as Highway 7, Highway 400, and Highway 407 to travel in and out of the city with ease.
Mobilio Condos will provide residents with an unmatched transit experience; in other words, optimal mobility.
Investors will be lining up to invest in Mobilio, don't miss out on your chance to live the ultimate condominium lifestyle.