About The Project
Project Name: Old Market Lane Condos
Location: 177 Woodbridge Avenue, Vaughan, ON
Developer: Fortress Real Developments, The Cityzen Development Group, Fernbrook Homes
Architect: Architecture Unfolded, E.R.A. Architects, NAK Design Group
Interior Designer: —-
Status: Pre-construction
No. of buildings: 1
Storeys: 8
Building Type:
Total no. of units: 85
VIP Launch Date: —
Estimated Occupancy Date: 2021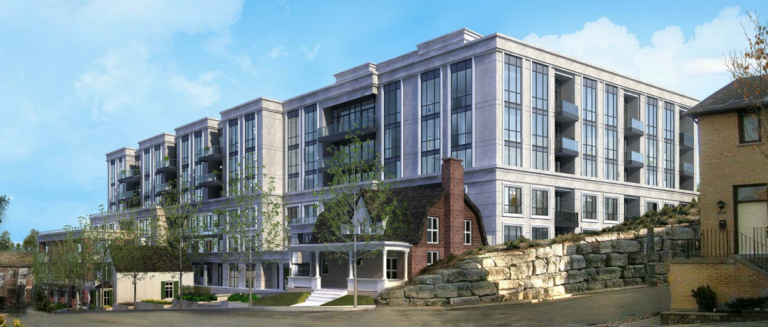 If you've ever wanted to live in a quaint community with small-town charm, Old Market Lane Condos is your best bet. Fortress Real Developments proposes an eight-storey mixed-use condominium building at 177 Woodbridge Avenue, Vaughan. There will be a total of 85 units provided within Old Market Lane Condos with 2,500 Sq. Ft of retail at the main level. What's unique about this project is that it honours the past by restoring the heritage buildings, Thomas Frazier Wallace House and the Dr. Peter McLean House. The estimated occupancy date is set for 2021.
DEVELOPMENT TEAM
Fortress Real Developments has over 75 years of real estate experience within their team of professionals. This is a developer that focuses on acquiring valuable land and transforming it to fit the needs of the community. Fortress has accumulated a portfolio comprising of over 80 projects, over 10,000 units, and land value of over approximately $1 Billion. Past projects include Peter and Richmond, North, King Square, Julien Court, Capital Pointe, and Union Waterfront, to name a few.

The Cityzen Development Group is a leading developer in the real estate industry. A builder you can trust – with over 30 years of experience building homes with uncompromising quality and brilliant designs in strategic locations. Residents in a Cityzen building will undoubtedly experience a transformation in their lifestyle. Past projects include The Hemingway, 88 on Broadway, London on the Esplanade, and Playground Condos.

Fernbrook Homes respects that residents' needs and wants fluctuate throughout the years, and so makes it their sole mission to deliver homes personalized to the current market demands. Fernbrook Homes is known for its unique homes that stand out in design, excellence, and modern luxury.
ARCHITECT TEAM

Architecture Unfolded has over 40 years of experience in design and construction – this expertise is genuinely reflected in their designs. The firm goes above and beyond by respecting the community and serving environmentally friendly designs that respect not only the present but also the future. Past projects include Ion Condominiums, Charlotte Condominiums, Canvas on the Rouge, Humber, and Sheppard Avenue Condominiums.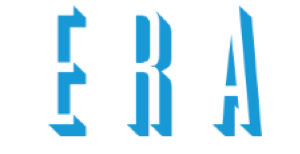 ERA Architects Inc. has been in the architectural industry since 1990 with professionals working from Toronto, Montreal, and Ottawa. Specializing in architecture and planning, ERA Architects is involved in every step of the design process. From start to finish, every phase of the project is executed with expertise and skill.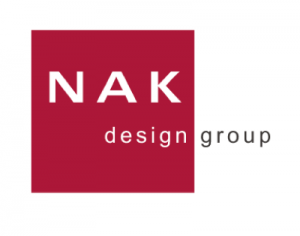 NAK Design Group has over 30 years of experience in creating dynamic landscapes in which neighbourhoods come to connect, play, and interact. NAK Design Group prides itself in creating landscapes with value, and that respects the history of the site.
AMENITIES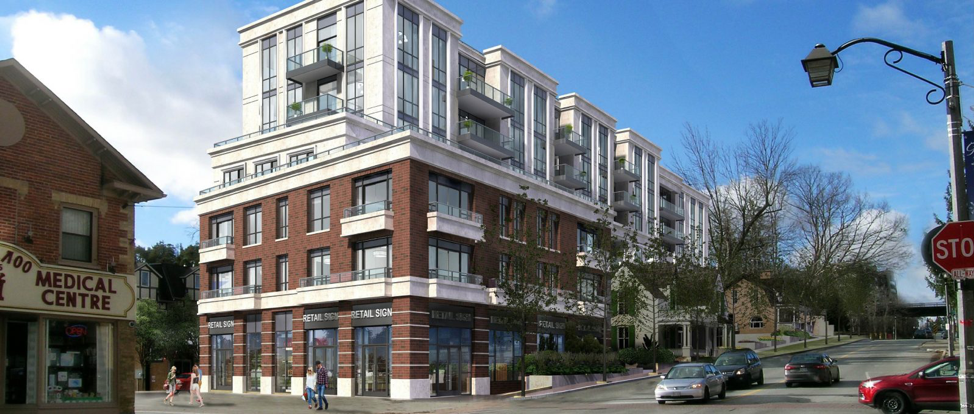 Old Market Lane will be a mixed-use eight-storey condominium building containing 85 residential units. At the main level will be 2,500 Sq. Ft of retail space as well as three two-storey townhouses.
The heritage properties, Thomas Frazier Wallace House and Dr. Peter McLean House at 185 and 197 Woodbridge Avenue will be retained and restored on-site. Restoration of these buildings will enhance the community and complement the development's surroundings. Living at Old Market Lane means you can take part in the appreciation and celebration of history.
LOCATION
Old Market Lane Condos has a small town-charm to it with the many community amenities that brings everyone together. Only a three-minute drive away is the Woodbridge Pool & Meml Arena where you can skate or play hockey in the indoor arena or swim laps in the expansive pool. Adjacent to the building is the quaint Woodbridge Village Farmers Market, where local food, arts and crafts, and healthy treats awaits you. With special events such as pancake breakfasts, strawberry day, library day, and Italian day, every day offers a new experience!
The Woodbridge Fair is just to your north, renowned for hosting its yearly fall events that attract visitors from throughout the city. Every September, bonfires, food, ice cream, and music await you and your family.
One of the greatest perks of living in Vaughan means you're surrounded by acres of beautiful parklands perfect for late afternoon strolls or playing golf! The Country Club is only a five-minute drive away where you can challenge your friends to a friendly tournament of golf. Vaughan Grove Sports Park is only a six-minute drive away, an excellent venue for soccer enthusiasts.
TRANSIT
Old Market Lane Condos is located at 177 Woodbridge Avenue, already rendering this development desirable due to its accessibility. Over the years, Vaughan has become increasingly convenient with improvements to public transit.
Many bus routes service the area that can connect you to major stations and destinations via York Region Transit and TTC. In fact, the closest bus stop is right outside your doorstep within a two-minute walk! These buses can connect you to TTC Subway Stations and major GO Stations such as Pioneer Village Station, Finch West Station, York University GO Station, and Highway 407 Station.
Also easily accessible by car, Old Market Lane Condos is just north of Highway 7 and Highway 407 and west of Highway 400. This is especially convenient for travellers since Toronto Pearson International Airport is only a 13-minute drive away. Now you don't have to worry about being stuck in traffic or missing your flight!
Old Market Lane Condos is your chance to live the laid-back lifestyle you always desired in a historical setting.