About The Project
Project Name: The Thornhill
Location: 2 Beverly Glen Blvd, Vaughan Ontario
Developer: The Daniels Corporation and Baif Developments
Architect: Kirkor Architects + Planners
Landscape Architect: Land Art Design
Planning Firm: Goldberg Group
Status: Pre-construction
No. of buildings: 1
Storeys: 25
Building Type: Condominium
Total no. of units: 314
Unit Mix: 1-B – 3-B
VIP Launch Date: Fall/Winter 2019
Estimated Occupancy Date:
Pricing: From the high $300s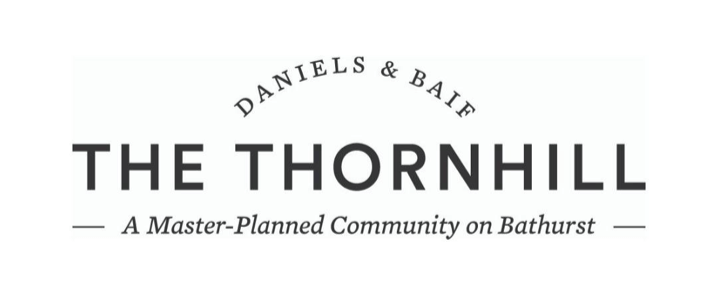 The Thornhill is the epitome of elegance and sophistication. The Thornhill is a pre-construction development by The Daniels Corporation and Baif Developments, set to launch this fall. The development team has partnered up with Kirkor Architects + Planners for the design of The Thornhill. The development is located in the quaint neighbourhood of Thornhill, split between Vaughan and Markham at 2 Beverly Glen Blvd. The Thornhill will be a master-planned community of four condominiums, the first one rising 25 storeys high and offering 314 units within a distinct mix ranging from one-bedroom to three-bedroom suites. Pricing is set from the high $300s.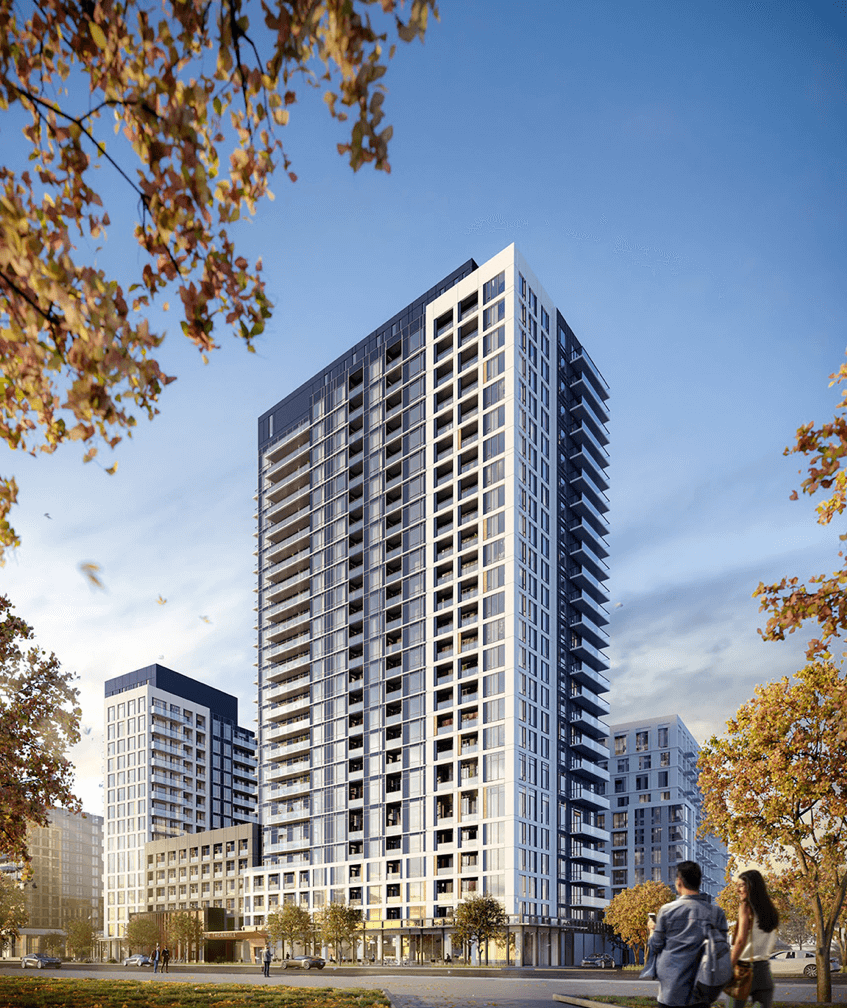 DEVELOPER

The Daniels Corporation is a widely-acclaimed developer that has firmly adhered to its philosophy – "love where you live." The Daniels Corporation creates living spaces that maximize the land's value not only in economic terms but also for the resident. Every development is built with the future resident in mind, and this is evident through their portfolio, which exceeds 30,000 prominent developments. With a particular focus in Mississauga, Downtown Toronto, and Brampton, The Daniels Corporation has widely transformed these cities into metropolitan destinations.
ARCHITECT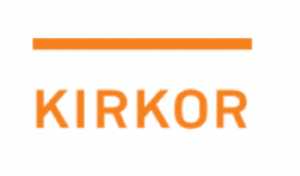 Kirkor Architects has paved the way in the architecture industry with its forward-looking designs and master-planned communities. Kirkor Architects has designed buildings all around Canada, from Edmonton Motors in Edmonton, Atlantis Condos in Markham, Block 500 in Calgary, TIFF Bell Lightbox in Toronto, and SkyCity in Winnipeg. Every building by Kirkor Architects comprises a blend of all the experience and skills accumulated from previous projects.
AMENITIES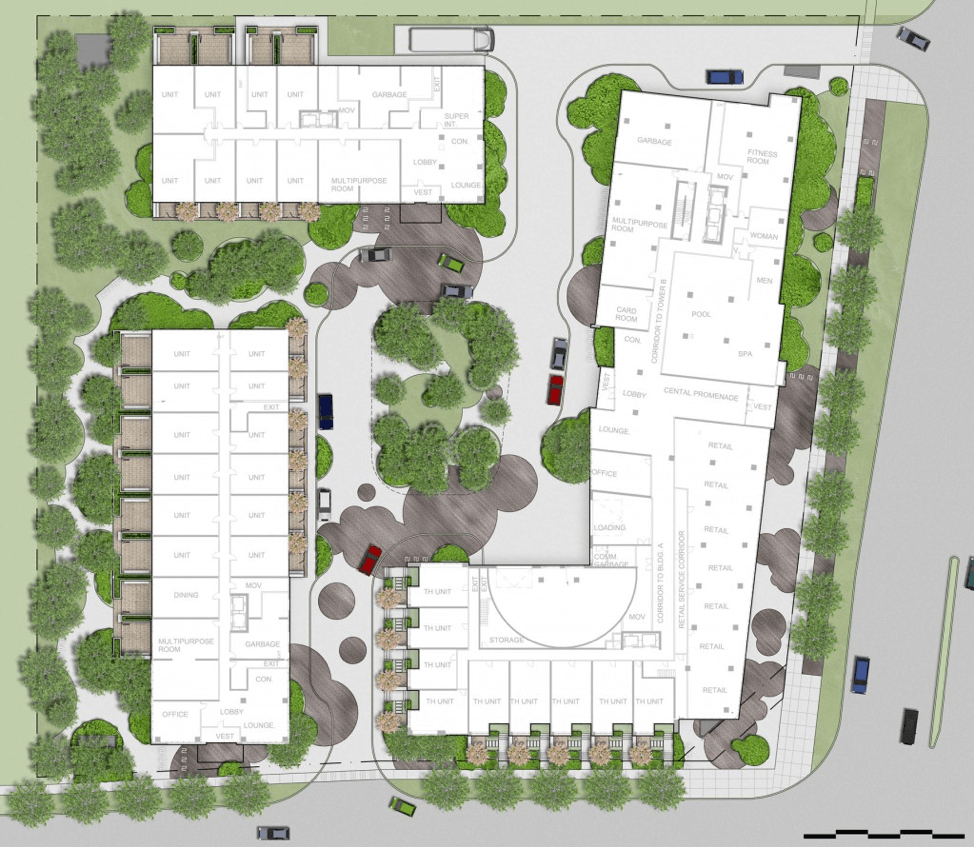 The Thornhill is a master-planned community that consists of four condominium buildings within a 3.5-acre site. The first building will pierce the skyline at 25 storeys high. A variety of units will be available to accommodate the flexible resident's needs. Whether you're a student or young professional looking for a quaint one-bedroom unit or a family looking for a three-bedroom unit, The Thornhill has it all.
Everything you will need is within the comfort of your own home. The Thornhill has planned amenities with the resident's needs and wants in mind. Expect state-of-the-art amenities such as a fitness centre, gymnasium, and more than 6,000 sq. ft of retail on Bathurst Street. Invite your friends over to celebrate your most precious occasions in the luxurious party room. At The Thornhill, making unforgettable memories and honouring milestones are only some of the experiences you will have. Outdoor terraces and gardening is another bonus of living at The Thornhill. These terraces offer outstanding views of the many parklands that surround The Thornhill – making you one with nature.
The landscape architect, Land Art Design has great plans for the landscape surrounding the development. A central public square will invite residents for leisure and relaxation in a natural setting.  On the ground floor, patios connect to the streetscape. This allows residents to interact with the rest of the development in a productive manner. Alternatively, the terraces are raised above the parkette, if you wish to unwind in your own private space instead.
LOCATION
The Thornhill has a wide variety of community amenities while also being surrounded by parklands – where nature and everyday convenience connect. A variety of grocery stores encircle the development site. Within walking distance, you can reach Shoppers Drug Mart, Walmart Thornhill Supercentre, No Frills, HomeSense, Canadian Tire, and Concord Food Centre. Grabbing groceries and running errands can all be done just down the street!
Thornhill is also well known for its exclusive mix of schools catered to a variety of families. Rosedale Heights Public School is only a seven-minute walk away, Westmount Collegiate Institute only an eight-minute walk away, and the Associated Hebrew Schools is only a 14-minute walk away. Other nearby schools also include Yorkhill Elementary School, St. Elizabeth Catholic High School, Yorkhill Elementary School, and Vaughan Secondary School. Luckily, York University campus is also a 12-minute drive away! York University takes a hands-on approach to education and is widely renowned for its diverse faculties such as the Faculty of Education, School of the Arts, Media, Performance & Design, Faculty of Health, Osgoode Hall Law School, and the Schulich School of Business.
The Thornhill is also situated in the center of a shopper's paradise with Promenade Mall only a 12-minute walk away. You'll have over 150 stores to shop from including Aldo, Swarovski, Melanie Lyne, Bentley, Roots, Club Monaco and more. Centerpoint Mall is also only a nine-minute drive away if you're looking for an even greater variety. If you're feeling hungry after all that shopping, grab a bite to eat at Jimmy the Greek, Asian Gourmet Wok & Grill, Congee Queen, or The Pickle Barrel. The world is truly your oyster when you live at The Thornhill!
TRANSIT
The Thornhill is located at 2 Beverley Glen Blvd, an extremely transit-accessible site. We know residents at The Thornhill live busy lives – whether that's heading to class, work, or meeting a friend. The Thornhill renders it easy to get around with bus stops right outside your doorstep. The neighbourhood is frequently serviced by York Region Transit as well as Langstaff GO Station only a nine-minute drive away. Langstaff GO Station offers connections to other York Region Transit buses and GO Transit buses. The York University GO Station is also a 14-minute drive away with connections to the York University shuttle. This is excellent news for students; you can reach your classes and lectures in no time!
Highway 7 is just to your north where you can then merge onto Highway 404 or Highway 400. Highway 401 is to your south, rendering a smooth, easy commute no matter where you're headed.
The Thornhill is the family-friendly home you've always yearned to possess, with top-rated schools, supermarkets, and shops all within a transit-accessible site.