About The Project
Project Name: VMC Condos
Location: 3001 Hwy 7, Vaughan, ON
Developer: QuadReal Property Group
Architect: IBI Group
Status: Pre-construction
Number of Buildings: 4
Storeys: 50, 45, 29, 24
Total no. of units: 1800
Estimated Occupancy: Fall 2022
Unit Breakdown: 1-B, 1-B+D, 2-B, 3-B
Suite Size: 400 Sq. Ft – 900+ Sq. Ft
Proposed to be conveniently located in Vaughan's new downtown core, VMC Condos by QuadReal Property Group will symbolize the City's currently flourishing economy and excellent state of living. This pre-construction project consists of four stunning high-rise buildings with flawless suite finishes, located near convenient transit options and thousands of new employment opportunities. VMC Condos is more than another condominium development; it's a statement of the transformation and evolution that the City of Vaughan has undergone over the past few years.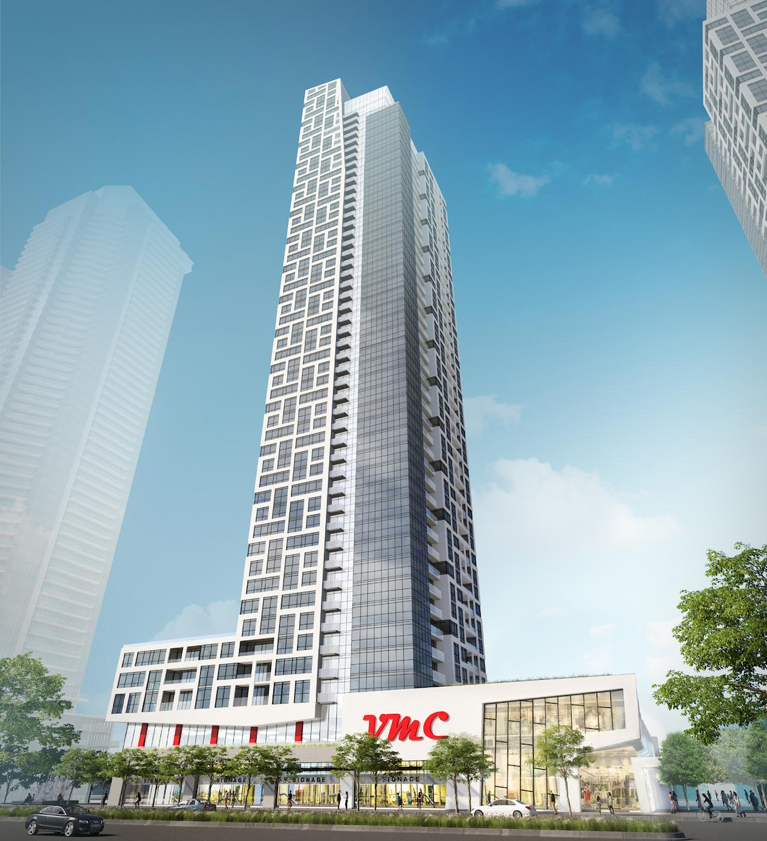 DEVELOPER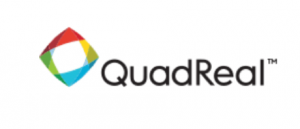 With an outstanding portfolio of $27.4 billion, QuadReal Property Group takes on yet another project that will undoubtedly elevate the standard of living in Vaughan. Their portfolio spans an impressive 23 Global Cities across 17 countries with 40 million square feet of commercial real estate in Canada. These are more than just numbers – it's a statement of trust. QuadReal Property Group has earned prestige in the real estate industry with existing properties ranging from office, retail, residential, and industrial. With QuadReal Property Group as the masterminds behind VMC Condos, rest assured that the most trustworthy, reliable and professional team is working diligently to give rise to this incredible project.
ARCHITECT
What better match than IBI Group to work with QuadReal Property Group on VMC Condos? IBI Group is a team composed of dexterous architects, engineers, planners, designers, and technology professionals that were carefully selected based on their principles and aptitudes. IBI Group guarantees projects with sustainability inherently built into their designs, and that respects the needs of future generations. Past projects by IBI Group include The Hazelton Hotel & Residences in Toronto, One Empire Pass in Utah, and River Green Village in British Columbia.
AMENITIES
VMC Condos consists of four gracefully designed mixed-use condominium buildings that puncture the Vaughan skyline at 50, 45, 29, and 24 storeys high, with approximately 1800 units in total. VMC Condos will be located in the Vaughan Metropolitan Centre, known as "Vaughan's new downtown core."
Proposals suggest four buildings rising on both sides of the pedestrian mews with a courtyard south of the site. Two buildings rise on the west and east side, mirrored in design. On the west side stands a 45-storey building holding 524 residential units and a 24-storey building holding 341 residential units. On the east side stands a 50-storey building containing 574 residential units and a 29-storey building carrying 361 residential units. All four buildings will be equipped with podiums from two to six storeys tall, and are topped off with a green roof and plenty of outdoor amenity space.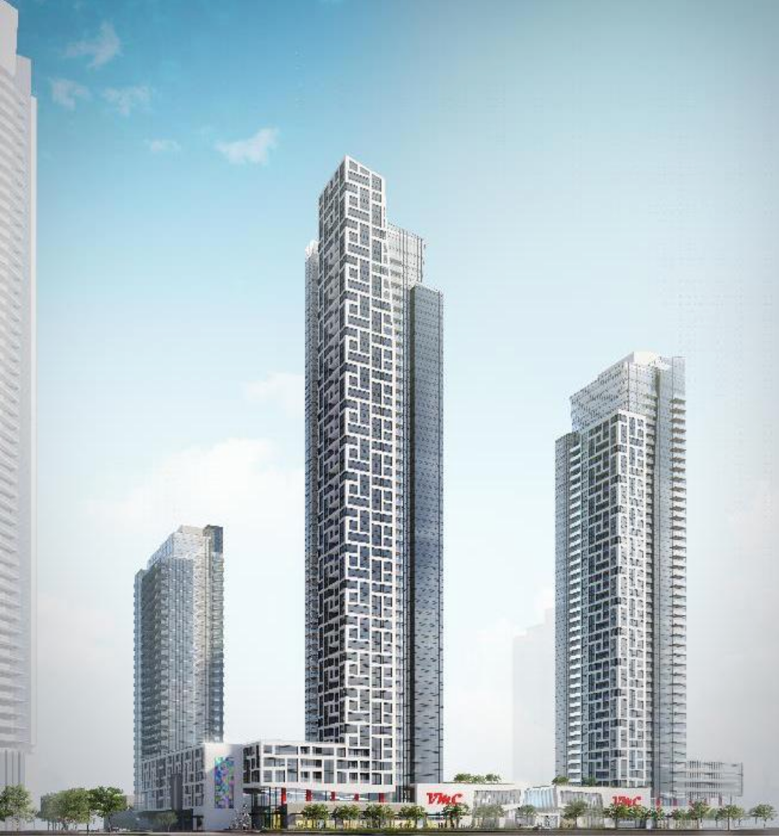 VMC Condos offers residents who drive plenty of parking spaces: 1,900 parking spaces in total, with 456 of those spaces put aside for visitors and retailers of the complex.
The ground floor is likely to occupy an outstanding 74,368 Sq. Ft of retail and restaurant space, likely filled with amenities that will elevate the living experience of VMC Condos residents.
The suite finishes at VMC Condos are flawlessly designed and is truly the height of luxury living. Step into your new potential home where you'll be greeted with 9-foot-high ceilings, engineered laminate flooring, beautiful stone kitchen & bathroom countertops, stainless steel appliances, and a stacked washer and dryer. Residents at VMC Condos have the comfort of knowing they have a 24-hour concierge at their service, shared workspaces, a stunning fitness centre, games room to entertain guests, guest suites, party rooms where you'll have the most unforgettable memories, and many more amenities.
LIVE IN VAUGHAN'S DOWNTOWN CORE
What was once just a scatter of buildings, the Vaughan Metropolitan Centre will now become a downtown where businesses, residents, and commuters come together. The VMC will be a hub for thousands of new employment opportunities, enhanced transit, and an improved quality of life for residents.
Future projections and proposals of the VMC include:
Approximately 442 acres of land in total

More than 1.5 million square feet of commercial office space

750,000 square feet of retail space

Home to 12,000 residents

A population of 25,000 people

12,000 homes

11,500 new jobs

11,000 companies

Over 20,000 commuters passing through the VMC transportation core, an enhanced transit system that seamlessly connects passengers in and out of the city with ease
If you currently live in Vaughan or have a close friend or family member who does, you'll surely agree that the standard of living is unmatched. With an outstanding 97% rate of citizen satisfaction with the quality of life and a 70% post-secondary attainment rate, Vaughan is the perfect place to live whether you're a student, young professional, or a growing family looking to settle down. Vaughan is #1 in Canada for the most lucrative area to do business and #20 in Canada for the best place to live via MoneySense Magazine in 2016.
Vaughan boasts an average five-year employment growth rate of 4.1%, and so now is the time to invest in Vaughan. The VMC will further boost the economy of Vaughan, an already thriving city where investors are lining up to call it their new home.
TRANSIT
Travelling in and out of the city has never been easier – whether you're commuting to your 9-5 jobs, your 8 AM classes, or meeting friends, VMC Condos has been strategically positioned to be a 6-minute walk away from Vaughan Metropolitan Centre Station. Vaughan Metropolitan Centre Station is part of the newly extended Yonge-University line, a convenient 5-minute subway ride to York University and a 39-minute ride to Bloor-Yonge Station. Vaughan is the only area outside of Toronto that has three subway stations connecting to the TTC subway. Other transportation options include the Viva (York Region) and Zum (Brampton) transit systems. When weather conditions aren't favourable, or if you're not a fan of winter, VMC Condo residents can enjoy a hassle-free free commute with the underground pathway that merges the subway station, Viva station, and the future SmartCentres Place Bus Terminal.
Life has never been more comfortable when you live at VMC Condos; its location alone renders commuting, a previously frustrating experience for many, to be swift and effortless.
The location of VMC Condos also allows quick access to major highways such as Highway 7, where residents can merge onto Highway 400, Highway 407 or Highway 400 to reach their desired destination. No matter where you want to go, when you live at VMC Condos rest assured that you'll arrive there in no time!
VMC Condos is perfectly tailored for those who are looking to settle down in a community with promising economic growth and prosperous opportunities that await them. Create the bright future you always dreamed of here at VMC Condos!